I believe everyone has heard of how good omega-3 fatty acids are for us.
In fact, omega-3 fatty acids can be found in various nutritious foods. For those who are ketogenic, you can add these foods rich in omega-3 fatty acids into your diet.
1. mackerel
Mackerel is rich in nutrients and provides 200% RDI (Reference Daily Intake) vitamin B12 and 100% selenium per 100g.
When it comes to omega-3 content, it reaches 5134 mg per 100 g.
2. salmon
Salmon contains high-quality protein and various nutrients, including large amounts of selenium, vitamin B and vitamin d.
Studies have shown that people who regularly eat fatty fish such as salmon have a lower risk of diseases such as dementia, depression, and heart disease.
The omega-3 content in 100 grams of salmon is 2,260 mg.
3. oysters
Oysters are very rich in zinc. The RDI per 100g of oysters is about 300% of zinc, 575% of vitamin B12 and 70% of copper.
4. sardines
Sardines are small oily fish, usually used as snacks and appetizers. Many ketogenic people like to eat sardines because they are delicious and rich in healthy fats.
Each 100 grams of sardines provides more than 200% of the vitamin B12 RDI, 96% of selenium and 24% of vitamin d.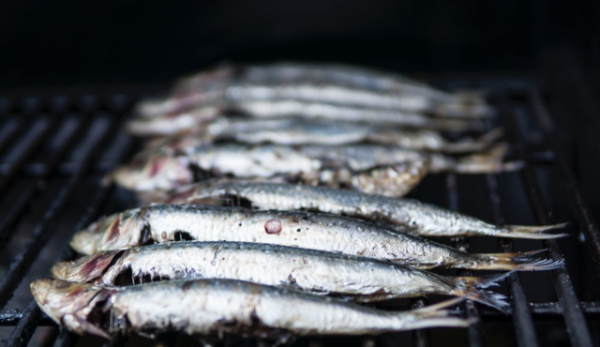 5. caviar
Caviar is fish eggs, a delicious and luxurious food. Often used in small amounts for tasting, decoration or appetizers.
Caviar provides choline and omega-3 fatty acids. One tablespoon of caviar can provide 1086 mg of omega-3 fatty acids.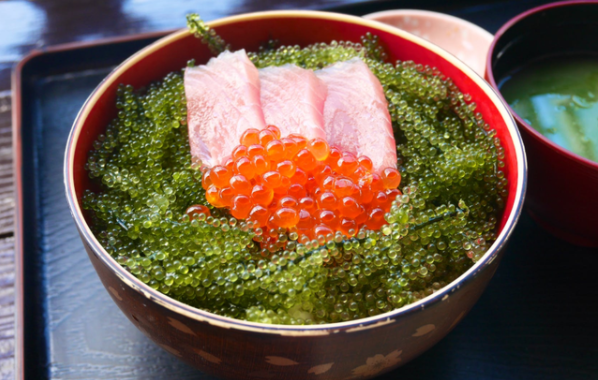 6. Cod liver oil
Cod liver oil is usually taken as a supplement and it is rich in vitamins a and d. Speaking of omega-3 fatty acids, one tablespoon of cod liver oil contains 2682 mg.
7. flax seeds
The omega-3 fatty acids EPA and DHA are only found in some animal foods, algae and seafood.
Flaxseed is a small yellow or brown seed that contains nutrients such as magnesium and fiber.
Among all plant foods, flaxseed has the highest ALA content. So flaxseed oil is a very popular omega-3 supplement. One tablespoon (about 10.3 grams) of flaxseed provides 2,350 mg of omega-3 fatty acids.
References:
1.United States Department of Agriculture. Fish, Mackerel, Salted.https://fdc.nal.usda.gov/fdc-app.html#/food-details/168149/nutrients
2.United States Department of Agriculture. Fish, Salmon, Atlantic, Farmed, Cooked, Dry Heat.https://fdc.nal.usda.gov/fdc-app.html#/food-details/175168/nutrients
3.United States Department of Agriculture. Fish, Salmon, Atlantic, Wild, Cooked, Dry Heat.https://fdc.nal.usda.gov/fdc-app.html#/food-details/171998/nutrients
4.Su, K-P., Huang, S-Y., Chiu, C-C., & Shen, W. W. (2003). Omega-3 fatty acids in major depressive disorder: A preliminary double-blind, placebo-controlled trial. Eur Neuropsychopharmacol, 13(4), DOI: 10.1016/s0924-977x(03)00032-4
5.Wang, C., Harris, W. S., Chung, M., Lichtenstein, A. H., Balk, E. M., Kupelnick, B., Jordan, H. S., & Lau, J. (2006). n-3 fatty acids from fish or fish oil supplements, but not alpha-linolenic acid, benefit cardiovascular disease outcomes in primary- and secondary-prevention studies: A systematic review. American Journal of Clinical Nutrition, 84(1), 5-17. DOI: 10.1093/ajcn/84.1.5
6.Barberger-Gateau, P., Letenneur, L., Deschamps, V., Peres, K., Dartigues, J-F., & Renaud, S. (2002). Fish, meat, and risk of dementia: Cohort study. British Medical Journal, 325(7370). 932-933. DOI: 10.1136/bmj.325.7370.932
7.Kalmijn, S., Boxtel, M. P. J., Ocke, M., Verschuren, W. M. M., Kromhout, D., & Launer, L. J. (2004). Dietary intake of fatty acids and fish in relation to cognitive performance at middle age. Neurology, 62(2), 275-280. DOI: 10.1212/01.wnl.0000103860.75218.a5
8.United States Department of Agriculture. Mollusks, Oyster, Eastern, Farmed, Raw.https://fdc.nal.usda.gov/fdc-app.html#/food-details/175172/nutrients
9.United States Department of Agriculture. Mollusks, Oyster, Pacific, Raw.https://fdc.nal.usda.gov/fdc-app.html#/food-details/174219/nutrients
10.United States Department of Agriculture. Fish, Sardine, Atlantic, Canned in Oil, Drained Solids With Bone.https://fdc.nal.usda.gov/fdc-app.html#/food-details/175139/nutrients
11.United States Department of Agriculture. Fish, Caviar, Black and Red, Granular.https://fdc.nal.usda.gov/fdc-app.html#/food-details/174188/nutrients
12.United States Department of Agriculture. Fish Oil, Cod Liver.https://fdc.nal.usda.gov/fdc-app.html#/food-details/173577/nutrients
13.United States Department of Agriculture. Seeds, Flax Seeds.https://fdc.nal.usda.gov/fdc-app.html#/food-details/169414/nutrients
14.Goyal, A., Sharma, V., Upadhyay, N., Gill, S., & Sihag, M. (2014). Flax and flaxseed oil: An ancient medicine and modern functional food. Journal of Food Science and Technology, 51(9), 1633-1653. DOI: 10.1007/s13197-013-1247-9
15.Singh, K. K., Mridula, D., Rehal, J., & Barnwal, P. (2011). Flaxseed: A potential source of food, feed, and fiber. Crit Rev Food Sci Nutr, 51(3), 210-222. DOI: 10.1080/10408390903537241
16.United States Department of Agriculture. Seeds, Chia Seeds,